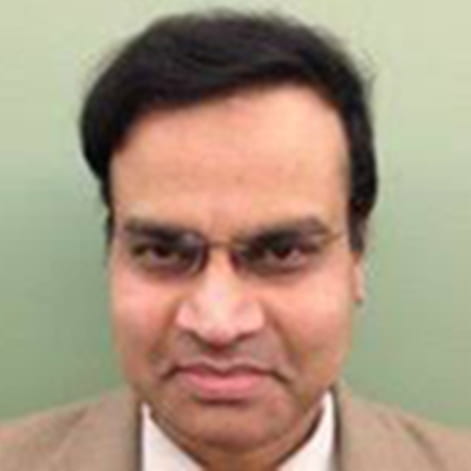 Job Title:
Professor, Joint with the School of Electrical and Computer Engineering
School:
School of Cybersecurity and Privacy
School-specific Roles:
Tenure-track Faculty-School of Cybersecurity and Privacy
Research Areas:
Blockchain; Cloud Security; Software Security; Embedded Security & Privacy in Wireless; IoT; and FinTech
About:
Vijay Madisetti earned a Bachelor of Technology (Honors) degree from the Indian Institute of Technology (IIT), Kharagpur, India, in Electronics and Electrical Communications Engineering in 1984. Following this, he went to the University of California at Berkeley where he earned a Ph.D. in Electrical Engineering and Computer Sciences in 1989.
Dr. Madisetti joined the ECE faculty at Georgia Tech in 1989. He leads several research and educational programs at Georgia Tech in the area of digital signal processing, embedded computing systems, chip design, wireless and telecom systems, and systems engineering. He has authored or edited several books, including VLSI Digital Signal Processors (1995) and the Digital Signal Processing Handbook (Second Edition, 2010). He is also a frequent consultant to the industry.
Dr. Madisetti is a Fellow of the IEEE and was awarded the 2006 Frederick Emmons Terman Medal by the American Society of Engineering Education (ASEE) and HP Corporations for his contributions to electrical engineering. He is currently serving on several campus initiatives, and is the Executive Director of Georgia Tech's India Initiative. Dr. Madisetti also received the Georgia Tech Doctoral Thesis Advisor Award from Georgia Tech in 2001.